Boost Blog
An enormous leap forward in our commitment to social responsibility
When it comes to the topic of animal testing - we think it's pretty clear cut: skincare should be cruelty free. That's why we are delighted to share that every product in our range is now Leaping Bunny approved!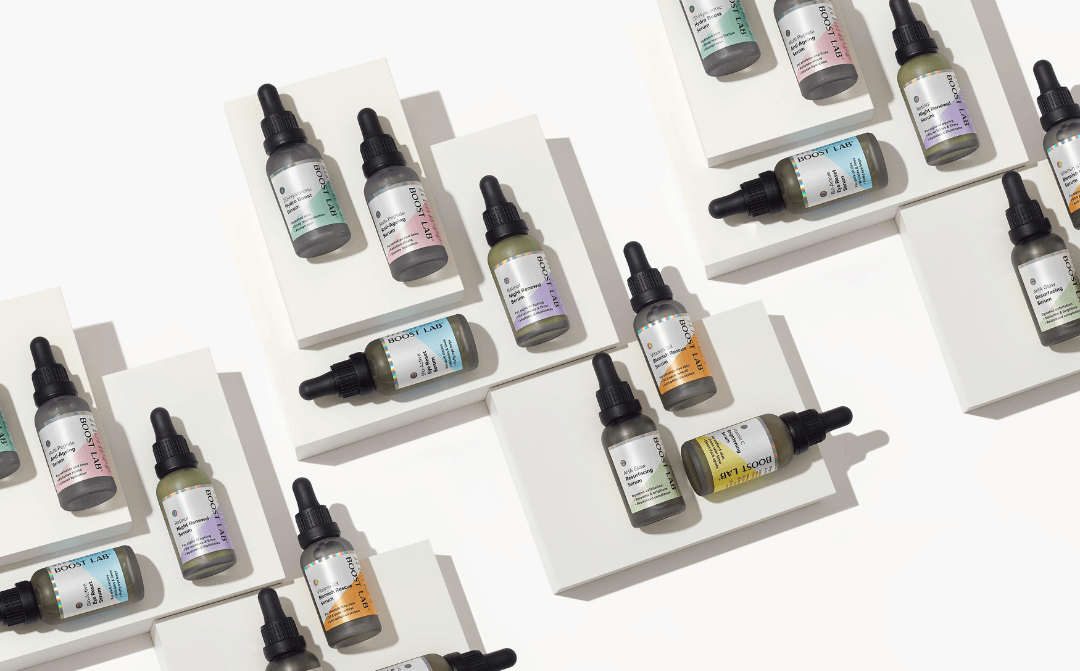 A nod to our commitment to transparency, we are delighted to share that every product in our range is now approved under the Cruelty Free International Leaping Bunny Programme! 

We've been opposed to animal testing since day dot, and this approval not only makes our stance on the matter official, it ensures every supplier and manufacturer we work with is committed to helping end animal testing too.

Who is Leaping Bunny?
Leaping Bunny is the globally recognisable gold standard for cruelty free cosmetic products. The Leaping Bunny Programme requires cruelty free standards over and above legal requirements such as Europe's or Australia & New Zealand laws governing animal testing.
They monitor every stage of the product journey and look at the entire supply chain for each product - right down to raw materials and ingredients - and carry out regular audits of approved brands to make sure the stringent Leaping Bunny criteria are continuously met.  

What does the approval mean?
Under the Leaping Bunny Programme, we'll be audited every 12 months by Cruelty Free International to ensure continued compliance. The approval is the best assurance for consumers that we are committed to helping end animal testing. 

Isn't every brand cruelty free?
No. At least not yet. While a lot are, some brands can be misleading, claiming to be 'cruelty-free' in that they did not test the finished product on animals. However, that does not necessarily mean that ingredients weren't tested on animals during the product development phase. Other brands may hire third-parties to conduct animal testing, and because those brands didn't do the testing themselves - they improperly  label their products cruelty-free and it is an undefined term which brands can define as they wish.
That's what's different about the Cruelty Free International Leaping Bunny Programme- there are very clearly defined criteria which are applied consistently, globally,  it's an authentic commitment to being held accountable.

How did we get approval?
Our team put in a whole lot of hard work to get Leaping Bunny approved (the process is rigorous - and for good reason!). To obtain Leaping Bunny approval, Cruelty Free International verified that we do not conduct or commission animal tests (as defined by Leaping Bunny criteria) for our products, raw materials, or ingredients and that our suppliers and manufacturers comply with all Leaping Bunny criteria.
Moving forward we're committed to proactively monitoring our suppliers to ensure that our products continue to adhere to the Leaping Bunny criteria. Our supplier monitoring system will also be independently audited.

Does this mean all BOOST LAB® products are vegan?
Cruelty Free International has always focused solely on animal testing and Leaping Bunny criteria relate to animal testing alone.  However, all but one of our products are also vegan.
Our Glow Resurfacing Serum contains Manuka Honey. The serum was purposefully formulated with this powerhouse ingredient not only because it is bursting with antioxidants and intensely moisturising, but moreover because it plays a pivotal role in balancing out the AHAs (alpha-hydroxy acids) to ensure that skin is left calm and soothed. Bottom line, vegan and cruelty-free are not mutually exclusive - this product, while verified cruelty free, is not vegan. 

This milestone is huge for us. It's far more than clever marketing, ticking a box or subscribing to a trend - we believe that all skincare should be cruelty free. We hope by taking the leap, we inspire other brands to follow suit!
Supercharged serums
without the supercharged price.
Dermatologically tested on sensitive skin.
Award winning serums all only $29.95 each.
Cart(0)