hydrates and firms
Fine Line Rewind Silicone Patches
Fine Line Rewind Silicone Patches - Gift
Fine Line Rewind Silicone Patches - Gift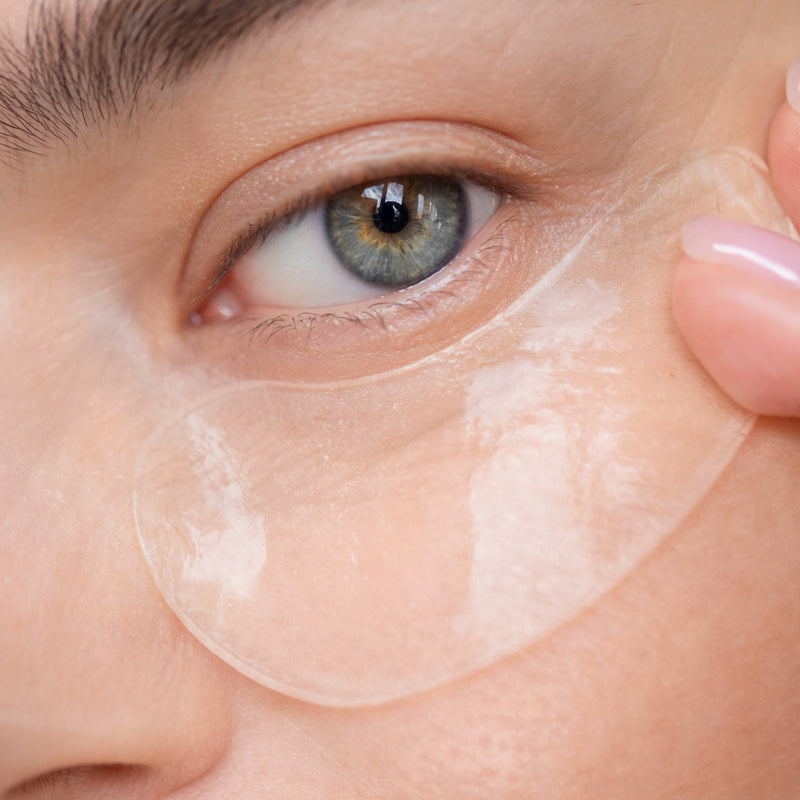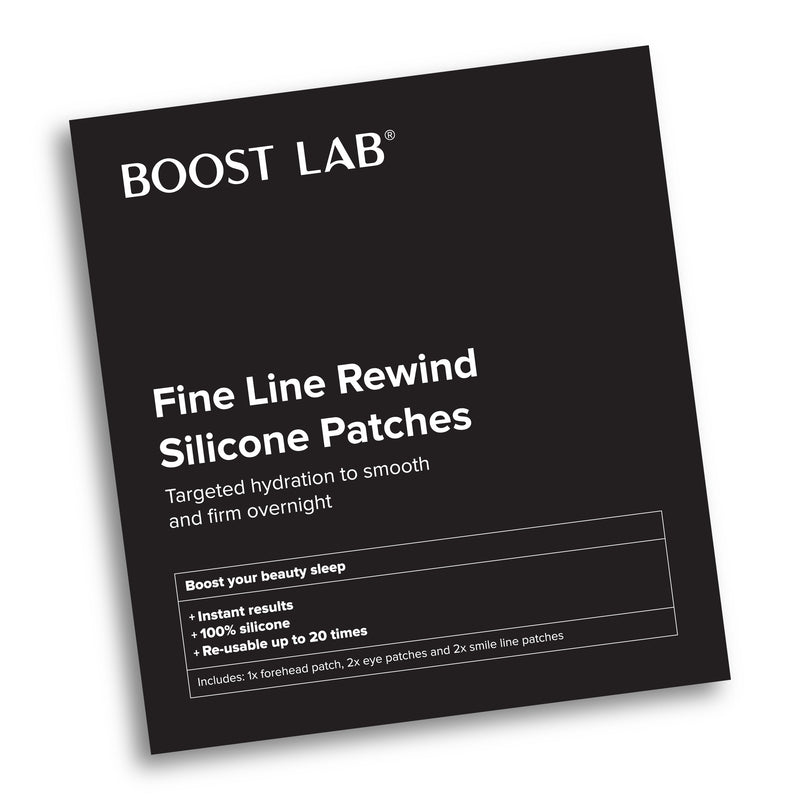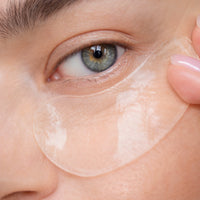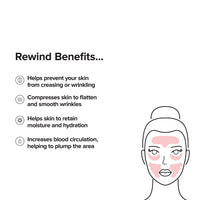 hydrates and firms
Fine Line Rewind Silicone Patches
Fine Line Rewind Silicone Patches - Gift
Fine Line Rewind Silicone Patches - Gift
Description



IMPORTANT! Ensure the slider is green before checking out to receive your free fine line rewind silicone patches. Free with all orders over $70.



What do I use it for
- Dehydrated skin
- Preventing skin creasing and wrinkling
- Improved blood circulation
How do I use it
Apply patches to clean, dry skin. Open the sleeve and remove the plastic layer to expose the adhesive side. Gently place the patch on the desired area (forehead, undereye area or smile lines) and press firmly onto the skin.
For optimal results, wear overnight, or for a quick boost you can pop them on for 1-2 hours. After use, peel off and rinse patches gently with water. Dry adhesive side up, then reattach to the storage sheet. Your patches can be reused up to 20 times.
What's inside
Includes 1x forehead patch, 2x eye patches and 2x smile line patches
Materials: 100% silicone
*Our formulations are updated from time to time as part of our ongoing commitment to innovation. As such, the ingredients list above may vary from the physical packaging depending on the date and region of purchase.
The BOOST LAB promise
- Dermatologically tested
- No sulphates
- No parabens
- No fragrances
- No animal testing (ever)
Shipping & Returns
Shipping:
For all Australian orders over $50, we offer free, tracked shipping and estimate your new favourite serum will be delivered within 3-4 business days. For international orders over $100, shipping is free, however, for orders under $100, standard international rates apply (go on, add another bundle to your cart).
Once our team here in Sydney have packed and posted your order, we'll send you a confirmation email with a detailed itinerary of your serum's trip (aka a tracking number).
Returns: 
We want you to love our serums as much as we do. That's why we offer a 30-day money-back guarantee for first-time purchasers unsatisfied with our products. Simply get in touch and we'll get it sorted.
Our (digital) door is always open. You can reach us at info@boostlabco.com.
How to apply
1
Apply patches to dry skin, free from thick moisturisers or after skincare has property soaked into the skin.
2
Open the sleeve and peel off the plastic layer so the adhesive side of the patch is exposed.
3
Gently place the patch on the relevent area (forehead, undereye area or smile lines) and push firmly into the skin. For the best results, wear the patches overnight while you sleep, or for for 1-2 hours as a quick boost.
4
After use, peel off each patch and rinse them gently with water. Dry them adhesive side up and then stick back onto the original storage sheet ready for next use. Your patches are reusable up to 20 times.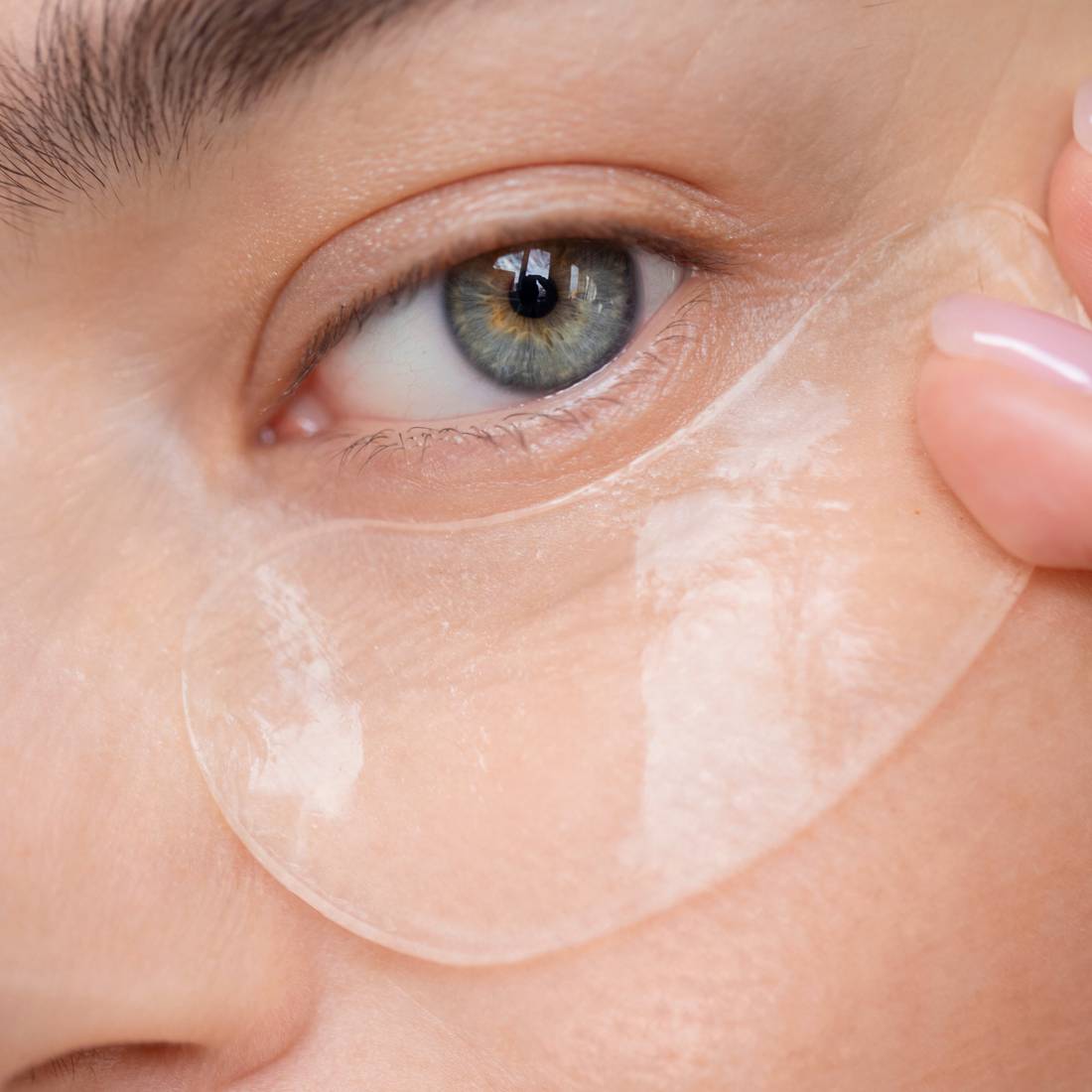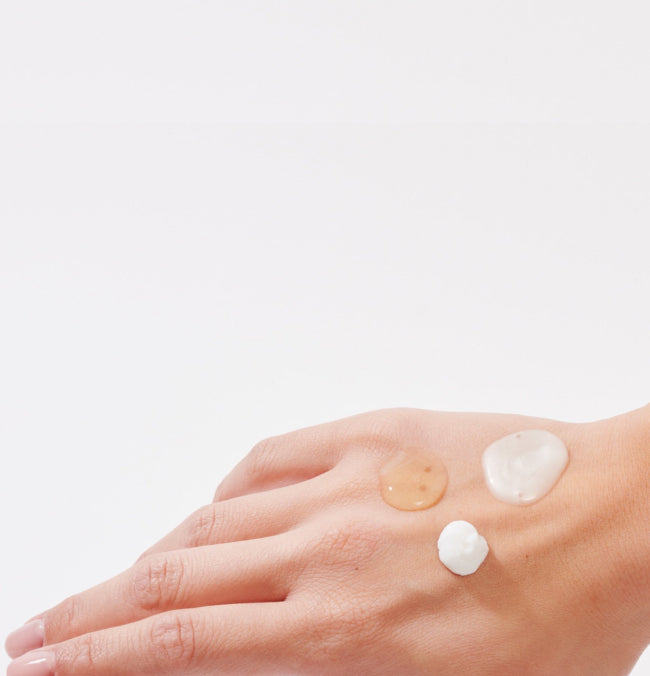 Try our Skin Advisor
Find your personalised serum recommendation. Powered by AI technology.
Try Now
Supercharged serums
without the supercharged price.
Dermatologically tested on sensitive skin.
Award winning serums at accessible price points.
Cart(0)