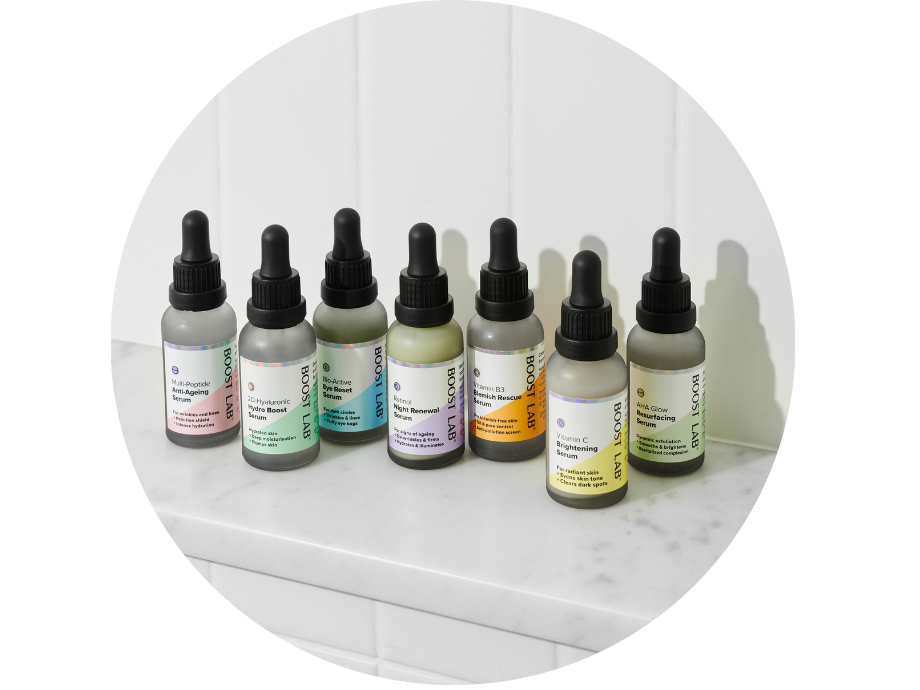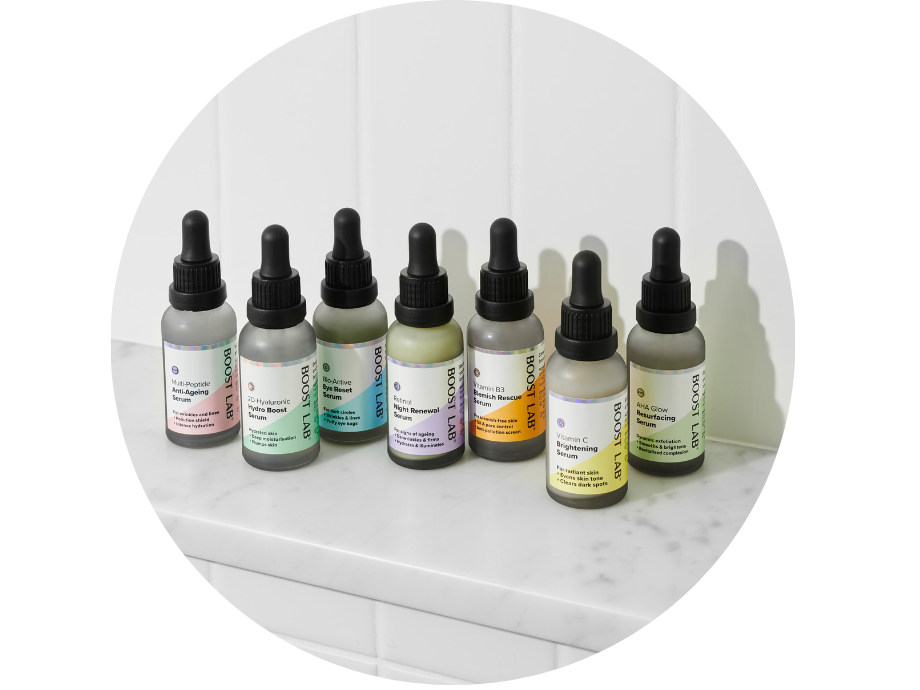 Our Story
For the most part, skincare falls into one of two categories: overpriced or over-complicated.
As such, many consumers sit on the sidelines, left overwhelmed by complex chemical compounds, excess choice and a lack of confidence when it comes to choosing the right products for optimal skin health.
That's where we come in.
We create high glow, for low effort, with products that are easy to select, easy to use and effortlessly slot into every skincare routine. We formulate every serum here in Australia with the right percentage of active ingredients and balance of natural ingredients to deliver targeted results and hydrate and soothe the skin.
Our vision is that women feel celebrated, self-assured and informed when they go to solve their emerging beauty problems. It's high glow for low effort - serums made simple.
Shop serums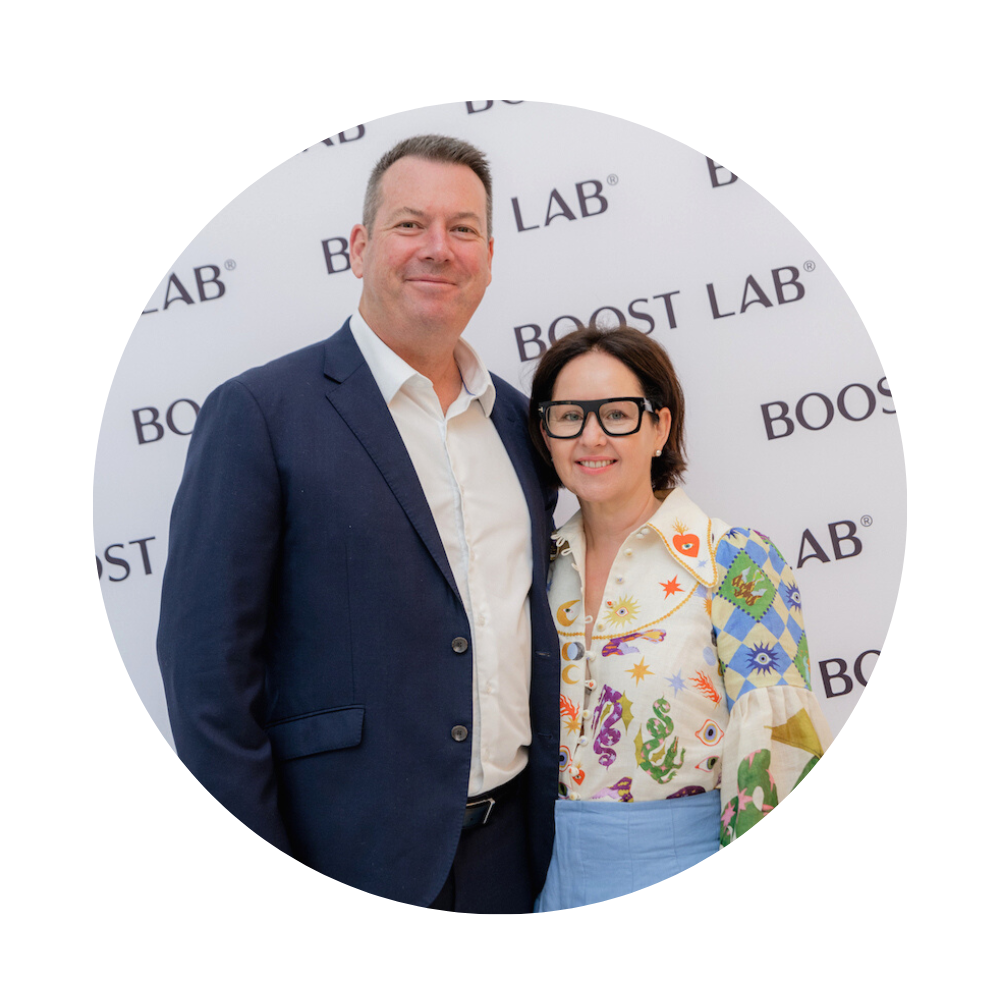 Meet the founders
BOOST LAB was founded by Australian skincare expert, Craig Schweighoffer, and his wife Lisa Schweighoffer. With a background in brand building, science and product innovation, Craig and Lisa created BOOST LAB after spending years bringing brands to life including ECOYA, Skin Physics and Trilogy.
With a background in science, Craig became intrigued by skincare ingredients and how to create innovative formulations to solve problems like breakouts, enlarged pores and keeping oil under control. Craig says: "I had a long career in skincare, and was looking to develop a new product range from scratch. My wife Lisa and I got chatting one day and she mentioned how she had noticed a gap for a range that targeted the early signs of ageing that was led by skin concern - not just the ingredients. She spoke about how confusing it was navigating all the ingredients in skincare and how best to use them together. So we came up with the idea for creating seven targeted serums to help with women's main skin concerns and cover all bases".
Connect with Craig
Supercharged serums
without the supercharged price.
Dermatologically tested on sensitive skin.
Award winning serums at accessible price points.
Cart(0)