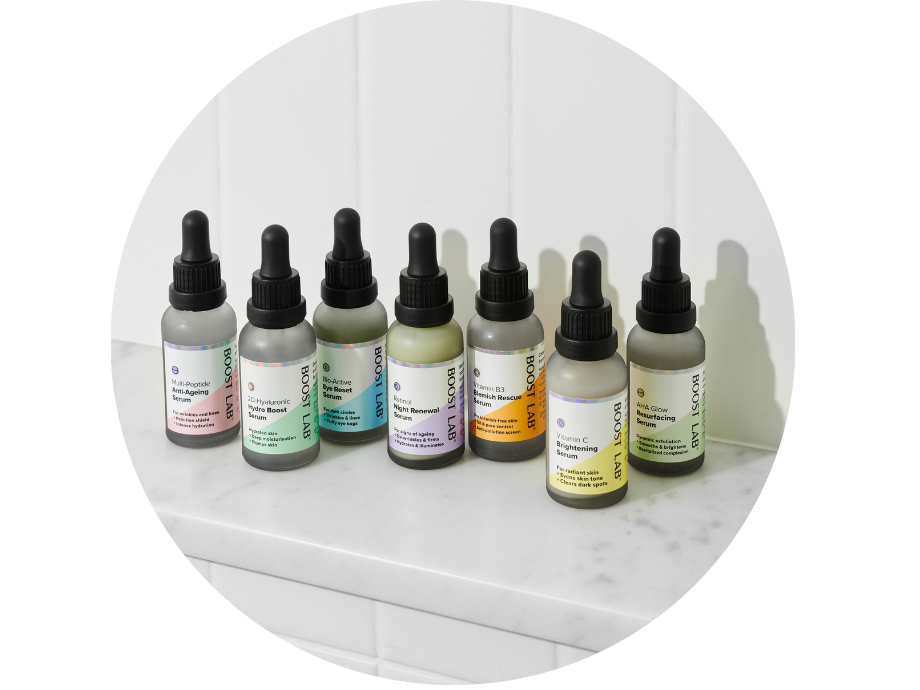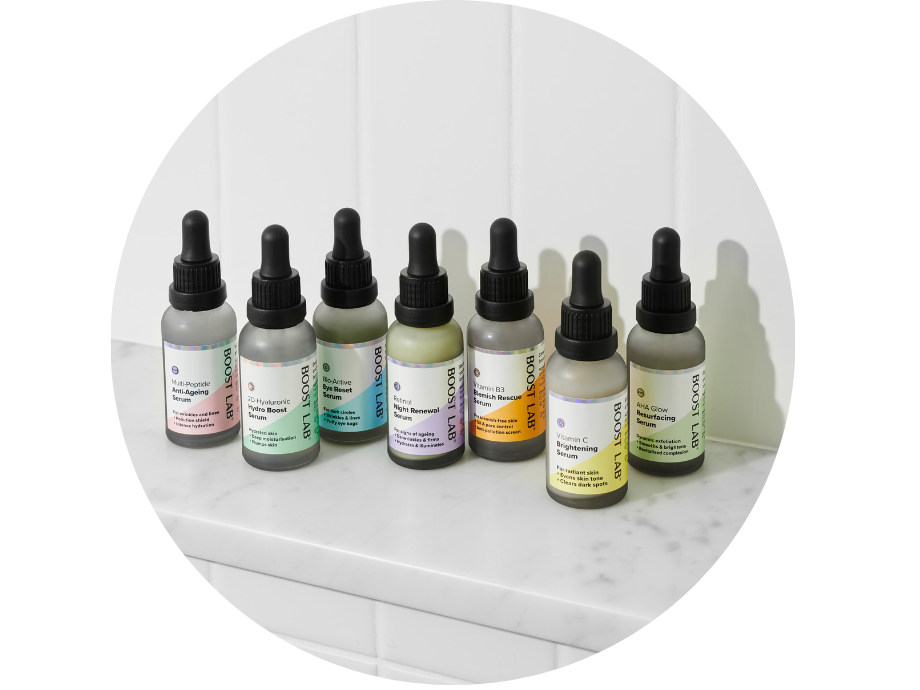 Our Story
For the most part, skincare falls into one of two categories: overpriced or over-complicated.
As such, many consumers sit on the sidelines, left overwhelmed by complex chemical compounds, excess choice and a lack of confidence when it comes to choosing the right products for optimal skin health.
That's where we come in.
We create high-performance skin care formulated so that it is easy to select, easy to use and effortlessly slots into every skincare routine. We formulate every serum here in Australia with the right percentage of active ingredients and balance of natural ingredients to deliver targeted results and hydrate and soothe the skin.
We stand for skincare that works without overwhelming you, your skin or your bank account.
Shop serums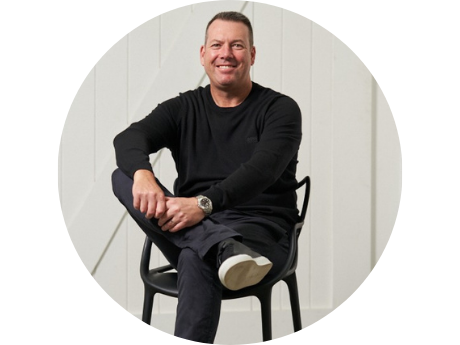 Meet the founder
BOOST LAB was founded by Australian skincare expert Craig Schweighoffer. With a background in science and product innovation, Craig created BOOST LAB after years spent bringing to life brands like ECOYA, Skin Physics and Trilogy.

"The world of skincare is over-complicated with scientific jargon and over-indulgent marketing. Well at BOOST LAB we are over it. We exist to provide skincare that does what it promises and solve skin concerns for enhanced skin health. We don't believe that skincare has to be complex, and we don't believe it has to be expensive. Instead, everything we do is driven by a strong desire to make great skincare available to everyone."

Craig Schweighoffer
Founder
Connect with Craig
Supercharged serums
without the supercharged price.
Dermatologically tested on sensitive skin.
Award winning serums all only $29.95 each.
Cart(0)