Boost Blog
Niacinamide serum: everything you need to know about this skincare essential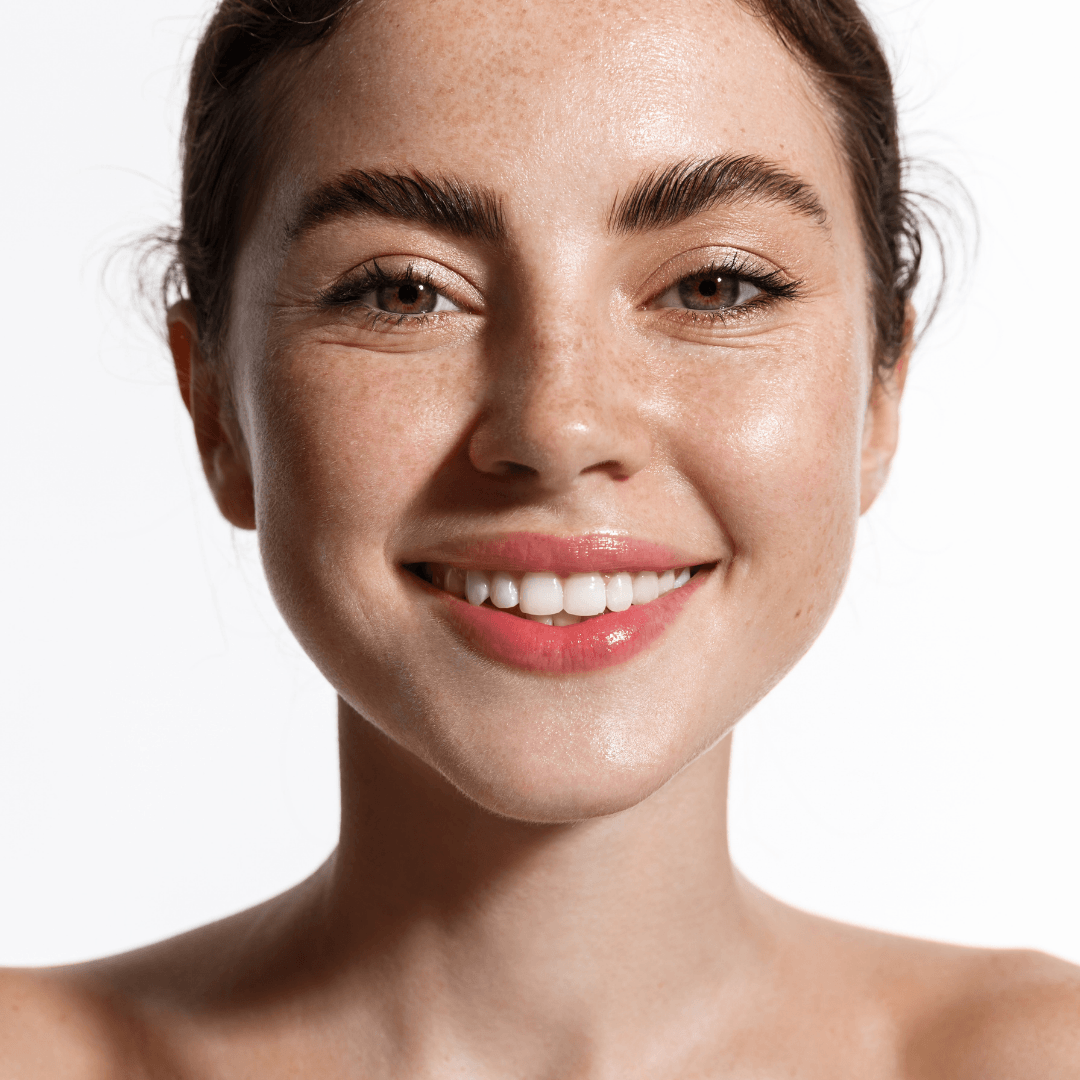 It can seem difficult to keep up with the endless flow of popular skincare ingredients, but if we had to choose one to take on a desert island, our bets would be on Niacinamide. A powerful form of vitamin B3, this supercharged skincare essential is becoming the favourite of skincare lovers everywhere - but what is Niacinamide serum? Is it safe for your skin?   
This article is a deep-dive into everything you need to know about the famous Niacinamide serum and why you won't be able to live without it.
What is niacinamide serum?
Niacinamide is a multi-tasking form of Vitamin B3 with powerful antioxidant properties. A type of Niacinamide is found in many foods like meat, fish, milk, eggs and green vegetables, as it's required to help the function of healthy cells. This is why Niacinamide serum is powerful in skincare - it helps to strengthen the skin's moisture barrier and promote the regulation of young and healthy skin cells.
Niacinamide serum is made by isolating nicotinic acid found in many cereals and brewer's yeast which transforms into the B3 Niacinamide we use in our products - so no need to worry animal-lovers, it's green beauty approved. 
What are the benefits of niacinamide serum for skin?
Niacinamide serum has many fantastic benefits for the skin. It's been known for many decades for its soothing properties for irritated and inflamed skin - a popular ingredient in treatments for rosacea, acne and sensitive skin as it can reduce red or blotchiness.
Products with Niacinamide serum help boost the production of keratin, a protein that helps keep the skin firm and supple. This in turn helps your skin grow a stronger lipid barrier to effectively retain moisture. Additionally, it works to regulate the amount of oil the sebaceous glands produce, so your skin maintains a healthy glow without going into overdrive and breaking out with acne. 
Another one of its benefits (yes, there is more!) is its ability to reduce the appearance of hyperpigmentation and dark spots caused by sun damage and aging. Niacinamide serum rebuilds healthy skin cells in the epidermal layer, lightening dark spots and minimising fine lines and wrinkles. 
The best part of all - Niacinamide B3 serum is friendly for all skin types, so everybody can enjoy its benefits.
How should I use it?
Despite its scary, scientific-sounding name, Niacinamide serum is actually quite gentle and can be used in your daily routine! Simply apply a few drops of Niacinamide serum onto cleansed, dry skin, and massage into skin with fingertips for quick absorption.
Some also take Niacinamide Vitamin B3 tablets daily, which you can find at your local chemist, but always consult your doctor before consuming.
Are there any potential side effects of Niacinamide?
Niacinamide serum is very safe for skin in correct dosages. Niacinamide concentration can vary across products, but studies indicate products at the 5 percent mark are most effective in addressing skin concerns with no harm. 
However, like with any skincare product, particularly if you have sensitive skin or pre-existing allergies, always complete a patch test before applying to the face to ensure the product is compatible with your skin.
Can I mix other skincare products with Niacinamide?
Yes! Niacinamide is generally compatible with most other active ingredients used in skincare. Pairing with another supercharged ingredient like Vitamin C or Hyaluronic Acid will have no adverse reaction and can encourage optimal results.
A Niacinamide serum can easily integrate into your usual products and skincare routine. Just apply after your toner and before your moisturiser. Or even if you're a skincare newbie, this all-rounder serum will do most of the hard yards for you.
What is the best Niacinamide serum to use?
A Niacinamide serum with a concentration of 5% like the Boost Lab Brightening Serum is the best choice for your skin.
This Brightening Serum helps provide you with bright, glowing and radiant skin as the Niacinamide quickly penetrates your skin to protect your moisture barrier and strengthen healthy skin cell production. Paired with Vitamin C, this supercharged serum gives your skin a boost of hydration and works to even your skin tone. It's a great choice for all skin types and multitasks to address inflammation, dark spots, signs of aging and restore a healthy glow. 
Simply cleanse your skin as usual, then using 2-3 drops on the fingertips of one hand, apply to the affected area or to entire face! Follow with your moisturiser or usual makeup routine.
If you struggle with frequent breakouts, a Niacinamide serum for acne like the Boost Labs Vitamin B3 Blemish Rescue Serum could be another great choice. This Blemish Rescue Serum is an oil-free serum (how great!) that delivers an intensive Vitamin B3 concentrate (5% Niacinamide) to help reduce skin blemishes, acne, enlarged pores, redness and oily skin. 
Both serums can also be paired with the Boost Lab Hydro Boost Serum which is made with Hyaluronic Acid - this can help Niacinamide absorb into the skin faster.
Hopefully we've been able to answer some of your questions about this much-buzzed-about ingredient, Niacinamide! You can read up on our blog  for more tips, tricks and answers to all your skincare questions.  
Want to try out the benefits of Niacinamide serum on your skin? Check out our Boost Lab Brightening Serum and Blemish Rescue Serum or browse our full range of skin solution products here.
Supercharged serums
without the supercharged price.
Dermatologically tested on sensitive skin.
Award winning serums at accessible price points.
Cart(0)