Boost Blog
Say good-bye to puffy eyes this summer!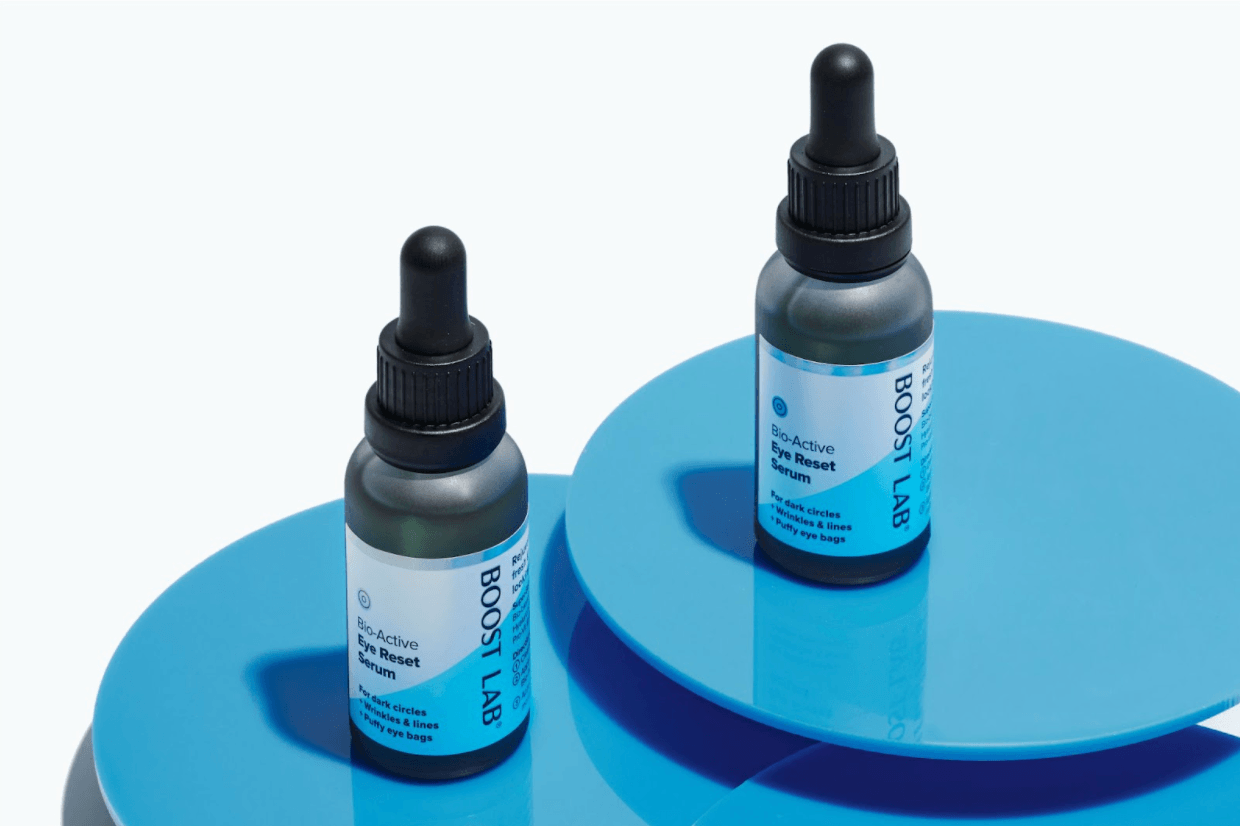 Some say it's the most wonderful time of the year, but a lot of us would agree it's also the most tiring! As we welcome in the near year, our days get busier, our nights get later and our under eyes, unfortunately, get darker. 
Reducing your normal sleep schedule, even by a few hours, can cause fluid to build under the eyes giving them a puffy appearance. Add in dull and pale skin from the few extra drinks at social events this season, and you'll find yourself with stubborn dark circles more often than usual.
Lucky for you, we have the perfect holiday secret weapon to erase all signs of those late nights and early starts - The Boost Lab Eye Reset Serum.
The Eye Reset Serum has a unique formula made to fight signs of fatigue, helping to reduce:
the appearance of fine lines and wrinkles

dark circles

puffy under eyes 

for a revitalised glow! 
This dermatologically tested serum is clinically proven to visibly reduce the appearance of lines and wrinkles around the eyes within just 7 days. 
These Gold Standard peptides found in the award-winning formula reduce puffiness in the eye contour, restoring youthful, smooth skin and promoting skin oxygenation - this formula holds more gifts than an advent calendar!
Additionally, the Eye Reset Serum is a super quick and effective addition to getting ready -
Just cleanse your skin as usual

Use 1-2 drops of serum on the fingertips to be applied to the under-eye region

Apply any other moisturiser or makeup!
The serum soaks in quickly and begins activating in no time - so you can be out the door and spend more time with the people that matter! 
The Boost Lab Eye Reset Serum will be the game-changer to your social calendar this season - it's the perfect size to fit in your handbag on a social night out or an early morning car trip to visit family. 
Wherever you are this holiday season, the Boost Lab Eye Reset Serum is bound to give your under eyes the boost they need, when they need it most. 
Supercharged serums
without the supercharged price.
Dermatologically tested on sensitive skin.
Award winning serums at accessible price points.
Cart(0)