Boost Blog
The key skincare routine to treating acne
Our top tips and products for blemish free skin!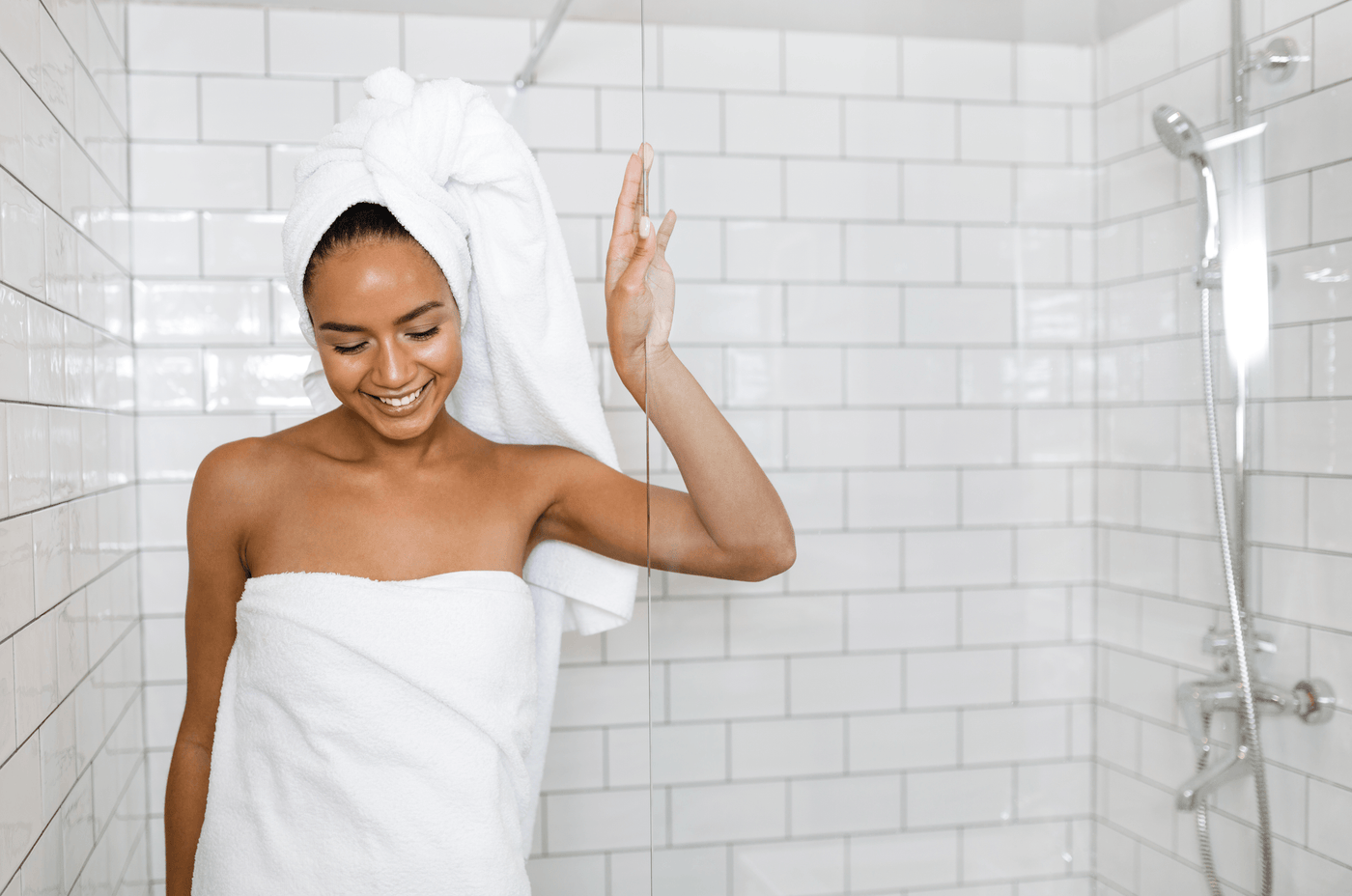 Can face serums be used for the treatment of acne? 
Absolutely, if chosen carefully and applied correctly!
How does Acne Occur? What Causes Acne?
Acne occurs when the opening of hair follicles or pores become blocked with excess oil, dead skin cells and bacteria, so rebalancing the skin's oil production can be critical to tackling pimples and problem skin.
Acne can be caused by a wide range of factors including hormone fluctuations and uncleansed skin and using the right skincare products should help treat and manage pimples, not contribute to them. It can be daunting to know where to start when dealing with acne so here is an easy and effective 5-step routine for acne treatment. 

Always remember to patch test when using new products and receive dermatological advice if your acne continues to persist for long periods of time. 
#1 Shower regularly and use an oil-free cleanser
If you have acne-prone skin, it's really important you gently cleanse your skin regularly to avoid the buildup of oil and other impurities in the pores. Using an oil-free cleanser will allow you to prevent the accumulation of dirt and pollution on the skin's surface that cause acne breakouts and dehydration, without interfering with your skin's natural oil production. 
#2 Apply a gentle exfoliant
After showering and cleansing any buildup on the top layers of the skin, we can deep dive into those pores and really get to the root cause of those acne breakouts. A gentle exfoliator like the BOOST LAB'S AHA Glow Resurfacing Serum will be critical to promoting healthy cell turnover for smooth and blemish-free skin. Harsh exfoliators should not be used on sensitive acne-prone skin, but the AHA Glow Resurfacing Serum is dermatologically tested and formulated with Aloe Vera and Manuka Honey to help soothe problem skin.
#3 Lockout those nasties!
The next step in our acne-fighting regimen is to protect our skin from any nasties like bacteria from phone cases or harsh wind that can cause painful breakouts. The Vitamin B3 Blemish Rescue Serum will be your secret weapon - this oil-free serum forms an invisible, breathable shield for your skin to lock in the right balance of moisture throughout your day. The intensive Vitamin B3 concentrate helps to reduce skin blemishes, acne, enlarged pores, redness and oily skin, giving your skin a much-needed boost to rebalance itself of breakout areas.
#4 Use Non-Comedogenic Makeup where possible
We've now cleansed, gently exfoliated and lightly moisturised the skin for a perfect underlayer - if you choose to wear makeup, it's important to avoid counteractive products that will cling to the pores. Non-Comedogenic (which is the proper term for not pore-clogging!) makeup products are a must-buy, with most makeup stores carrying a number of non-comedogenic products - all you need to do is just ask! By reducing your makeup bag to products that are made for or are compatible with acne-prone skin, you're far more likely to see positive results.
#5 Tie your hair up and avoid touching the face!
Now we're almost out the door, it's important we let our skin take over to do the work with the help of those earlier products. To do so, we should try and eliminate any factors that might interfere such as the natural oils in our hair and fingers that can agitate pimple breakouts or acne-prone skin. Tying your hair up and refraining from touching the face has been dermatologically proven to help reduce and rebalance the skin's natural oil production - so your skin can look clearer and you can feel more confident!
This very simple and easily adaptable routine could be the key to tackling your skin issues while also preventing new ones - try it out and see if you can feel a difference. If you're after no nasties skincare serums, we offer a range here at Boost Lab Co for any skin concern. If you're not sure what serum products your skin needs, we recommend taking our Skin Advisor test. Simply take a selfie and get your personalised skin analysis and product recommendations in real time! Our AI technology analyses your skin against a library of over 30,000 images of real people to accurately measure over 100 different skin metrics to give you a personalised serum recommendation.
Supercharged serums
without the supercharged price.
Dermatologically tested on sensitive skin.
Award winning serums all only $29.95 each.
Cart(0)