Boost Blog
Skin cycling: Elite sport, TikTok trend or your ticket to glowing, radiant skin?
Step up your evening skincare routine with skin cycling.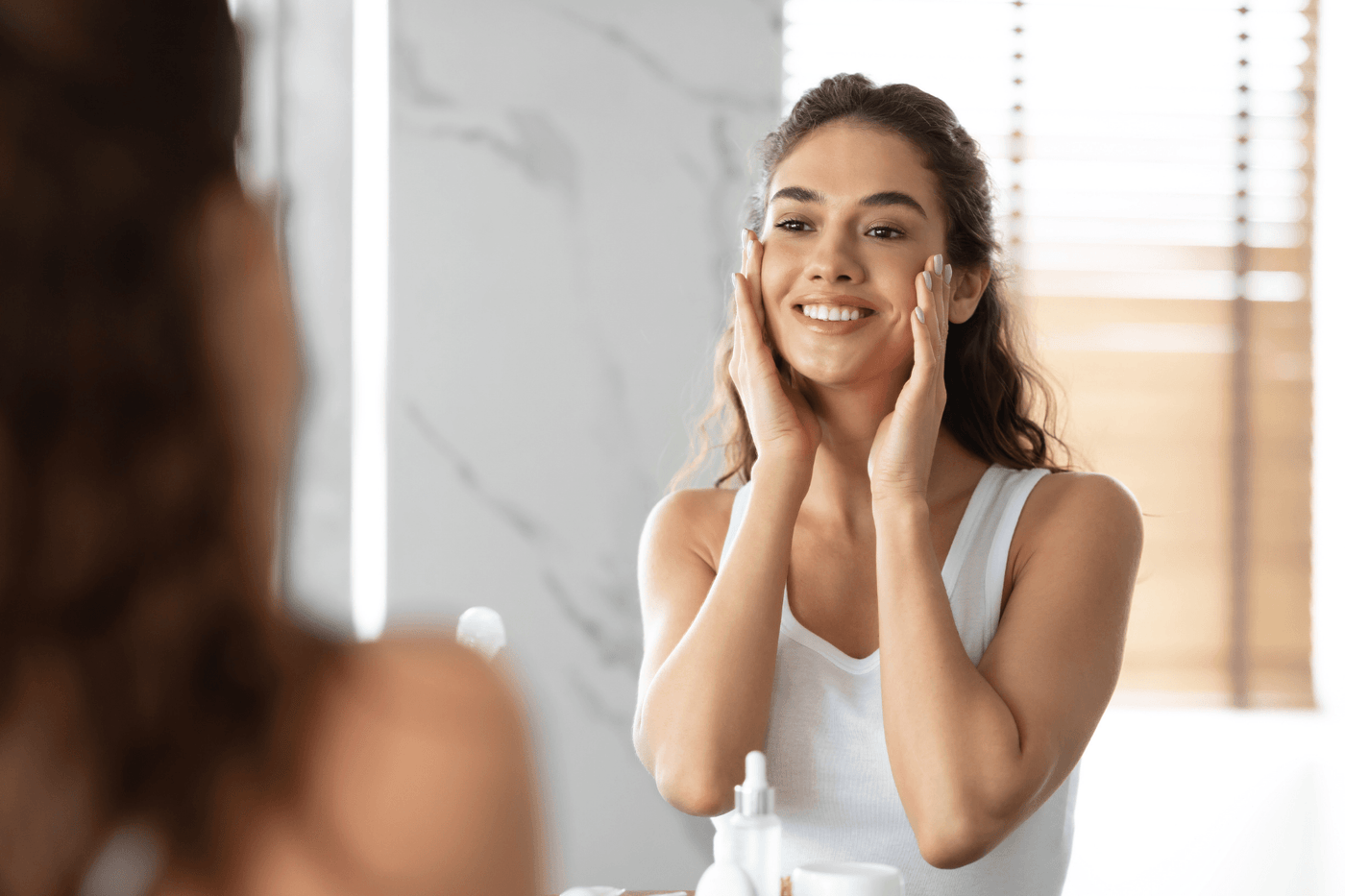 Didn't know your skin had hobbies? Neither did we. 
Turns out our faces like far more than watching reality TV and eating chocolate croissants - they love to cycle. The good news? Unlike regular cycling, skin cycling requires no 5 am starts, little to no cardio effort and zero lycra. 
Thanks to a viral Tik Tok trend that has now amassed over 3.5 billion views, skin cycling is a term that is well and truly in our vernacular. And while the phrase itself has only recently been coined, the method is rooted in the ancient philosophy that less is more. 
A skincare routine that is simple by definition? Absolutely speaking our language! 
Okay, so what is skin cycling?
Skin cycling is aimed at restoring our skin's barrier and giving our actives the time and space they need to do their thing. Dr. Whitney Bowe, a New York based dermatologist developed skin cycling in 2021, a method that, thanks to Tik Tok, quickly evolved into a four night routine that alternates between hardworking actives and hydration heroes.
The four night cycle promotes healthy, radiant skin and prevents any potential adverse effects or reactions by limiting the use of actives to two nights per cycle. Essentially, across the four night skin cycle, you exfoliate, use a vitamin A and spend two nights allowing your skin to rest and recover with some juicy hydration. 
How do we skin cycle?
We cycle at night. Strange, we know. Usually cyclists are out and about before most of us have even stirred. 
The four night cycle looks like this:
Night one - Exfoliate
On the first night, we use a chemical exfoliant. A powerful AHA serum like our Glow Resurfacing Serum will exfoliate the skin by loosening the bonds that hold onto old cells, effectively kick-starting our skin's process of regeneration. All you have to do on night one is cleanse, AHA and moisturise.
If you're a physical exfoliant enthusiast, skin cycling calls for you to shake things up. We always have been and always will be on team chemical - you can find out why here. 
Night two - Retinol
On night two of our skin cycling routine, we whip out another hard working active - retinol. A powerful formulation like our Night Renewal Serum will promote skin cell turnover to gradually reduce fine lines and firm skin's texture while you rest (that's why they call it beauty sleep). Simply cleanse your skin, gently massage retinol from your face down to your neck and moisturise. 
Night three & four - Recovery
Night three and four are an absolute breeze, they're reserved for replenishing, repairing and nourishing our skin and basically feel like two nights off. According to Dr. Bowe, all you have to do is cleanse and deeply hydrate using whatever juicy hydrators you have in your arsenal. Our intensely hydrating Hydro Boost Serum coupled with your favourite moisturiser will absolutely do the trick.
Repeat
It's truly that simple. 
Not ready to break up with all your other favourite actives? No need to say goodbye to your beloved niacinamide and vitamin C - when you skin cycle, you can stick to your regular morning routine. 
Is skin cycling for you?
Skin cycling is perfect for everyone from the overzealous to the oh-so-lazy. 
If you're just starting on your skincare journey, skin cycling is a great way to slowly introduce actives into your routine as you will see results over time without ever jeopardising your skin barrier or irritating your skin. For those who use every product under the sun, skin cycling could be a great way to step back and refine your routine while giving your skin a well deserved rest. 
We all know one of the biggest challenges when it comes to building a skincare ritual that works for you and your skin is consistency. Because of how simple this method is, skin cycling could be your ticket to building a skincare routine that you actually stick to. 
Supercharged serums
without the supercharged price.
Dermatologically tested on sensitive skin.
Award winning serums at accessible price points.
Cart(0)